Chairman: Najeeb Mahmood Khan 
Dear Prospective Student,
Choosing a Department is one of the most important decisions in a student's life. The Department of Statistics welcomes students with potential, and those who do not settle for less than high achievement, and those who make a difference in the lives of the stratum they touch. 
The department has long acknowledged how statistical theory and applications are related. This has been facilitated by the department's support of collaboration with other divisions through joint participation in a vision, including Biomedical Data Science, Bio-X, Centre for Computational, Evolutionary and Human Genomics, Computer Science, Data Science, Economics, Education, Electrical Engineering, Earth System Science, Genetics, Mathematics, Mathematical and Computational Finance, and Medicine. The department's research initiatives show a passion for both theoretical and practical statistics and probability. Workshops in biology, medicine, and environmental health are to be introduced.
The department offers a number of service courses created for students in other departments in addition to courses specifically for Statistics students. These frequently highlight the use of modeling and computer applications in statistics.
To establish criteria, foster conditions that will allow students to embark on an unmatched educational adventure that will transform them academically, socially, and worldwide.
To increase the interdisciplinary nature of research through working with other departments as well as with local, national, and worldwide universities and research institutions.
To concentrate on the most cutting-edge research fields that use big data, machine learning, and related data science subjects.
To introduce students to the significance of probabilistic concepts in contemporary science and technology, as well as descriptive and inferential statistical theories.
To provide comprehensive knowledge on the theory and practice of contemporary statistical methods that are frequently employed for (big) data analytics.
To deliver efficient supervisory training for the fundamental and practical research that expands our understanding of statistics and data science.
To provide pupils with the necessary numeric abilities so they may use and expand on them in a variety of ways.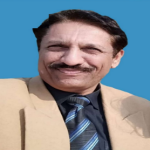 Najeeb Mahmood Khan
Assistant Professor
M.Phil. Statistics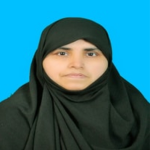 Saeeda Bano
Assistant Professor
M.Phil. Statistics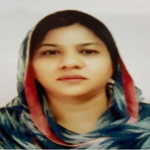 Aneela Yasmeen
Assistant Professor
M.Sc. Statistics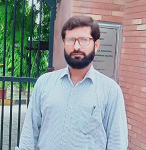 Malik Muhammad Hussain
Lecturer
M.Phil. Statistics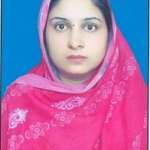 Aneela Naz
Lecturer
M.Sc. Statistics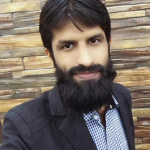 Khawaja Abdul Mannan
M.Phil. Statistics
Offered Program

BS Statistics
BS Data Analytics
BS (2.5 Years) in Statistics
Future Program
Administrative Staff
Teaching System

Flip Flop Class Room Model
Facilities

Library, Modern Class Rooms.
Faculty