Chairperson: Junaid Yar Khan
Dear Prospective Student,
Choosing a Department is one of the most important decisions in a student's life. The Department of Commerce welcomes students with potential, and those who do not settle for less than high achievement, and those who make a difference in the lives of the stratum they touch. 
To meet the challenges at the national level and to cater the needs of the society, the department was established in 2021. Department is running a number of undergraduate programs i.e BS Commerce and BS Accounting & Finance. Outstanding academic achievements and disciplined environment are the prominent features of Commerce Department.
Provide Conducive environment for quality education in Commerce, Entrepreneurship and research through innovative and healthy Practices with commitment.
Introducing innovative teaching and learning models, with a strong base of scientific research methods at all levels, by organizing Research festivals and strike a healthy and mature balance between modern and traditional values, similarly sensitizing teachers and students towards a more human approach.
Inculcate ethical and moral values by offering a support system which is friendly and inspiring the future nation builders.
Creating healthy environment for teaching, learning and research activities.
Generating and providing resources and facilities to the faculty and the students for generating innovative ideas.
Creating an urge in students to take up entrepreneurship in order to be successful by standing on their feet instead of being dependent on others.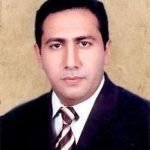 Junaid Yar Khan
Lecturer
M.Phil. (Economics)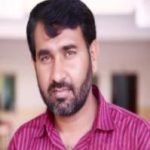 Junaid Yar Khan
M.Phil. (Management Sciences)
Offered Program

BS in Accounting & Finance
BS in Commerce
BS (2.5 Years) in Accounting & Finance
BS (2.5 Years) in Commerce
Future Program

MS/M.Phil. Commerce
MS/M.Phil. Accounting & Finance
Administrative Staff
Teaching System

Flip Flop Class Room Model
Facilities

The department has equipped labs for practical/research work. The facility for outdoor experiments is also available in a vast field.
Faculty