Chairman: Aftab Khan Khakwani
Dear Prospective Student,
Choosing a Department is one of the most important decisions in a student's life. The Department of Business & Public Administration welcomes students with potential, and those who do not settle for less than high achievement, and those who make a difference in the lives of the stratum they touch. 
The Department of Business & Public Administration was formed in 2021 to meet industrial and societal demands. The Department of Business & Public Administration aspires to deliver business education that is of high quality and research-oriented. The degree programs emphasize collaborative learning, classroom presentations, case studies, and field research reports. The aforementioned activities are combined with academic theories, empirical research, seminars, and workshops on contemporary economic and commercial changes. The department is expanding by bringing current approaches and procedures into the curriculum, in accordance with both worldwide and HEC education policy and industry linkage programs. The first batch of BBA was admitting admission in 2021. In addition, the department introduce BPA/ BS (Public Administration) in 2022 and MBA & EMBA (Weekend Program) in 2023. M.Phil. and PhD programs will be offer soon. In Management Sciences to its educational offerings, Finance, Human Resource management, Information Management System, and Digital Marketing are the disciplines for which the department offers specializations. It is anticipated that the department will provide a specialization in information technology in the near future, thereby enhancing our graduates' job placement efforts.
The Department of Business & Public Administration is committed to the creation and dissemination of knowledge that facilitates the application of theory to practice. The department blends rigour with relevance and offers novel approaches to resolving global business difficulties.
Our vision is to transform inquiring, optimistic students into confident, career-ready professionals. We aim to be the best in class by providing academic activities that provide applied business and technical skills in areas of high workforce demand; investing heavily in professional skills that help students integrate into the workforce and create value as employees, future managers, and entrepreneurs; being responsive to the evolving marketplace and stakeholders' needs; and supporting a community of scholars who conduct rigorous and relevant research that instigates innovation.
Faculty at the Department of Business & Public Administration are encouraged to foster a feeling of camaraderie, mutual respect, and teamwork, as well as an entrepreneurial spirit.
The Business & Public Administration department converts interested and optimistic students into confident professionals. We aspire to be the best by providing practical business and technical skills in high-demand areas, as well as professional and entrepreneurial abilities that enable students generate value for their company and integrate into the workforce. We are a community of researchers that enhance the art and science of business via rigorous and relevant research.
Our business & public department has many excellent teachers who hold PhDs and have studied abroad. The faculty is also quite experienced." The teachers are highly committed and motivated. The Institute also has a large adjunct faculty consisting of senior teachers of other departments as well as experienced executives from business and industry.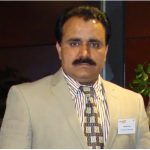 Aftab Khan Khakwani
Assistant Professor
M.Phil in Financial Economics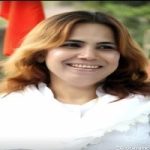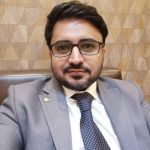 Dr. Muhammad Farooq
Postdoctoral Fellow & PhD in Management Sciences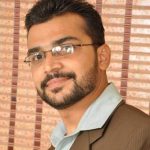 Dr. Syed Inaam Ullah Shah
Ph.D. (Leadership and Organizational Behavior)
Usama Iqbal
MBA (Marketing & Management)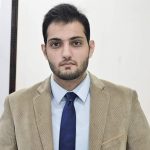 Muhammad Saad Iqbal
MBA (Marketing)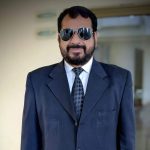 Syed Tauqeer Ahmad
MBA (Finance & General Management)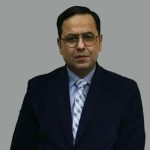 Muhammad Hashim
M.Phil. (Public Admin)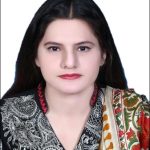 Misbah Nasreen
MS (Management)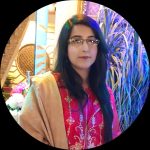 Qurat ul Ain
MBA in Finance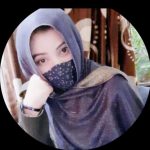 Humera Javed Gillani
M.Phil (Management Science)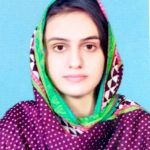 Nimrah Saqib
MBA (Finance)
Khadija Ghauri
M.Phil (HRM)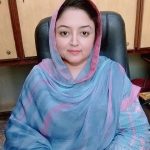 Fariha Sabahat
MS (Marketing)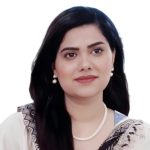 Bushra Ahmed Hashmi
MS (Marketing)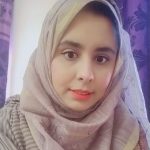 Offered Program

BS in Business Administration
BS in Public Administration
Future Program
Administrative Staff
Teaching System

Flip Flop Class Room Model
Facilities

This institute is providing good facilities such as well-equipped classrooms, a library, a computer lab, and good quality furniture. They also have an audio-visual system. In each classroom, there is a multimedia system facility available for lectures and student presentations. A video library containing seminars delivered by experts on various topics is available in the Business Information Center.

The Computer labs are equipped with multimedia facilities, and there are numerous computers available for students. All the computers in the institute are connected through a networking system. To ensure their maximum exposure to the use of computing techniques in business all the students have ready and easy access to computers. Free internet facility is also provided to the students.

The Institution also provides transportation facilities. These buses provide pick and drop facility to the students throughout the day.

Executive Club/Executive Forum

In this institution, there is an executive club led by Dr. Ammara where student bodies organize functions and conduct seminars. And provide opportunities to their community to participate in academic and co- curricular activities and contribute through their creative ideas.

This institute has a mechanism of internship Placement & Industry linkage system in which they provide internship to the students in their relevant fields to increase their professional skills & to improve their field/practical experience.
Faculty