Chairperson: Prof. Dr. Abrar Abdul Salam
Dear Prospective Student,
Choosing a Department is one of the most important decisions in a student's life. The Department of Urdu welcomes students with potential, and those who do not settle for less than high achievement, and those who make a difference in the lives of the stratum they touch.
Emerson University Multan came into being hundred years after the establishment of Emerson College Multan. It is the largest education institution In South Punjab. The Department of Urdu is one of the important departments of the University. The Department was established in 1963. Quaid-e-Azam declared Urdu as the only national language of Pakistan. Urdu has special importance as national language. It is playing an important role as a language of effective communication in the country. Urdu is not only a language but also a civilization with a history of hundreds of years of civilization of the Subcontinent. It is the language of teaching, learning, research and media in all the universities of Pakistan.
The Students of Urdu can adopt teaching profession in schools, colleges and universities. There are vast job opportunities for students in print media, electronic media and social media and many other fields. The students can become scriptwriters on various TV Channels and serve as translators in various government, semi-Government and private institution. Urdu chairs and Urdu Department are functional in many countries of the world. The students of this department are serving in Pakistan and in many other countries. The Department is playing a significant role in nurturing the minds of students, researchers, writers, critics and teachers. We are promoting teaching, research, language and literary trends. Currently the department is offering BS Urdu program. We have experienced and highly qualified teachers and a well-organized library. We offer the best learning environment and opportunities to our students.
The Department aims to promote national language and literature and to establish the value of Urdu as a Subject nationally and globally.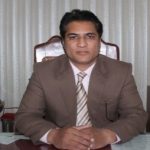 Prof. Dr. Abrar Abdul Salam
Professor
Ph.D. (Urdu)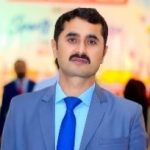 Dr. Muhammad Ashraf Malik
Assistant Professor
Ph.D. (Urdu)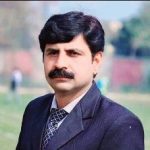 Muhammad Shafqat Abbas
Assistant Professor
M.Phil. (Urdu)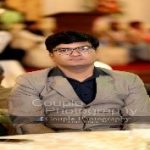 Wajid Bashir Nadir
Assistant Professor
M.A (Urdu)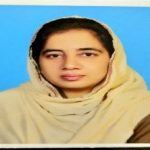 Bushra Asif
Assistant Professor
M.A (Urdu)
Offered Program

BS in Urdu
BS (2.5 Years) in Urdu
MS/M.Phil. in Urdu
Future Program
Administrative Staff
Teaching System

Flip Flop Class Room Model
Facilities
Faculty