Chairman:  
Dear Prospective Student,
Choosing a Department is one of the most important decisions in a student's life. The Department of Social Sciences welcomes students with potential, and those who do not settle for less than high achievement, and those who make a difference in the lives of the stratum they touch. 
The department of PHYSICS have historical and well-potential background since 1920, when Govt Emerson College Multan was established. Now, the department of PHYSICS is established along the Emerson University, Multan in 2019.It is housed in the building called "PHYSICS Block" in the main building of University. The department of PHYSICS is well established with Modern Physics and spectroscopy laboratory, Analog Electronics and Digital Electronics Laboratory, along with Mechanics, Optics, and simulation laboratory. The department of Physics is conducting teaching/research at the B.S. and M. Sc. Physics level. The teaching faculty has well-potential teaching experience, and well-trained teaching methodology especially flopping class room model techniques with maximum output from students
To provide the highest quality education to students, mature their talent, promote intellectual, growth and shape their personal development.
To be an internationally acclaimed University, reorganized for excellence in PHYSICS teaching research.
To generate knowledge for global competitive advantage of Physics.
To become leading world class Physics research department.
To provide leadership, expertise and services that enhance the quality, and effectiveness of Physics knowledge.
To establish a platform for the dissemination and creation of knowledge through teaching and research in Physics at all academic levels.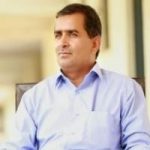 Malik Shafqat Hayat
Assistant Professor
M. Phil. (Physics)
Offered Program

BS Applied Psychology
BS Education
BS Sociology
B.Ed.(1.5 Years)
Future Program

BS Criminology
MS/M.Phil. Applied Psychology
MS/M.Phil. Criminology
MS/M.Phil. Education
MS/M.Phil. Sociology
Administrative Staff
Teaching System

Flip Flop Class Room Model
Facilities

Computer Labs, Library, Modern Class Rooms.
Faculty

Faculty of Computing and Emerging Technologies