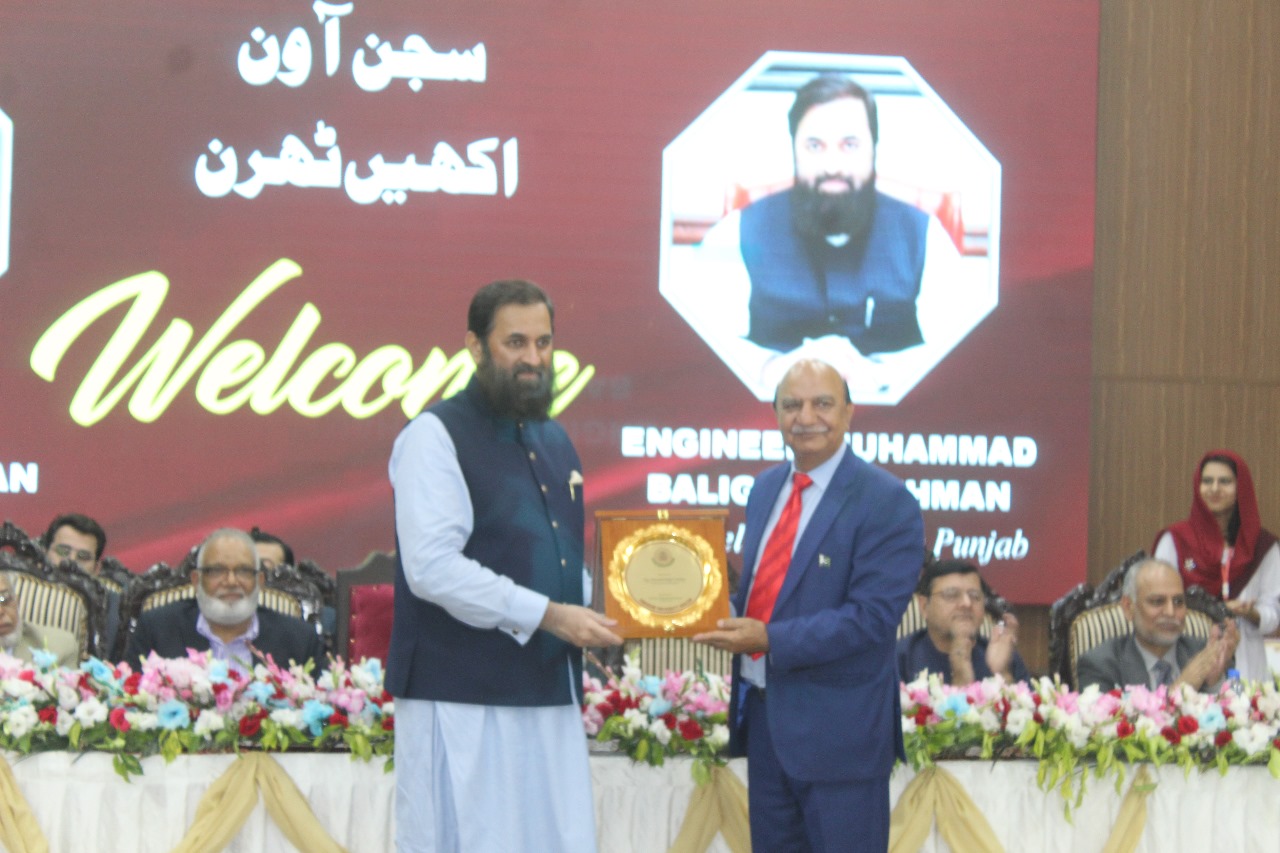 Governor of Punjab Heads Laptop Distribution Event at Emerson University, Multan
Posted by

Categories

News

Date

November 9, 2023
In a significant development, Governor Punjab, Engineer Muhammad Balighur Rehman, assumed a central role in a laptop distribution ceremony at Emerson University, Multan, signifying a crucial phase for the student community. Emphasizing merit-based distribution, Governor Punjab highlighted the pivotal role of laptops in shaping the educational landscape, providing numerous students with access to essential technological resources. He commended the Vice-Chancellor for steering the university towards modern needs and championing a student-centered approach.
Honourable Governor, in his address, stressed the importance of positive thinking and informed voting to foster a conducive environment for progress. Furthermore, he urged aspiring leaders to emerge across diverse fields, underscoring the significance of mutual respect among leaders and discouraging baseless accusations.
Vice-Chancellor Prof. Dr. Muhammad Ramzan shed light on the university's trajectory, emphasizing its commitment to progress and the integration of modern technology into its academic framework. Recognition of collaborative efforts from both Emersonians and distinguished contributors underscored the collective achievements of the university.
The ceremonial segment witnessed the Honourable Governor unveiling the university's logo and inaugurating key facilities, including the SMD, sports grounds, and the Al-Ghazali Auditorium. His symbolic act of planting trees in the university's green area reinforced the institution's commitment to environmental sustainability and the rejuvenation of greenery.
The event attracted a substantial gathering, including faculty members and notable personalities, amplifying the significance of the occasion. Esteemed attendees included Professor Dr. Muhammad Asif, Vice-Chancellor of Muhammad Nawaz Sharif University of Agriculture Multan, Professor Dr. Qaisar Abbas, Vice-Chancellor of Sargodha University, Asim Majid, Dr. Sheeber, Professor Hayat Awan, Dr. Adnan Tahir, Dr. Abdul Qadir Buzdar, Shafqat Abbas, and various other respected individuals.